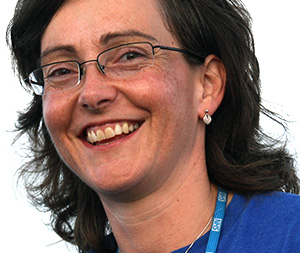 ---
Mercy Ships aims to bring hope and healing. By working in the hospital I help bring healing which gives hope to people who previously had no hope. Hope restores identity and makes destiny achievable. Through healing of disability or disfigurement, patients have the chance to fulfill their potential. For me that connects with my personal passion which is to use my gifts and talents to help others reach their full potential / fulfill their destiny. Or to put it very simply, 'to bring out the best in others'.
I love using my skills as a paediatric anaesthetist to help transform children's lives, and for each child I love to dream that one day, one of these may grow up to be a person of influence (maybe even the president) of his or her country with a vision, to do as Mercy Ships does, and bring hope and healing and to transform their nation.
I have seen another anesthesiologist become a follower of Christ, seen a 2 year old girl experience a miraculous healing after a surgical complication left her fighting for her life, and I have seen a mantle of dignity and joy replace a cloak of shame for those who have lived hiding their faces in fear of rejection and ridicule because of a disfiguring or disabling condition.