Prayer has been an integral part of Mercy Ships decades-long history. Join with those around the world who uphold the work of Mercy Ships in prayer.
---
Pray for Madagascar: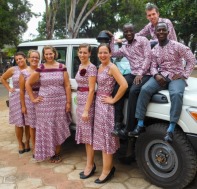 How do you get ready for the arrival of 16,572 ton hospital ship? Send an advance team of course!
Our Advance Team packed their bags and flew to Madagascar to start prepping the way! Some of them are already on the ground, meeting with health officials and government leaders while the rest of the team will follow in just a couple of weeks.
Join us in praying for their safe travels, for physical renewal and for a smooth transition into Madagascar as they pave the way for the Africa Mercy's arrival.
---
Pray for our Crew: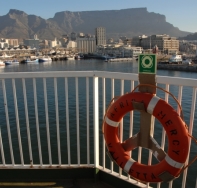 The Africa Mercy is docked safely in Cape Town, South Africa. It is our first visit to South Africa since 2011 when we spent a few months making critical generator and engine replacements in Durban. We pray that during this special time we are able to spread the word about the very important mission Mercy Ships is undertaking: bringing hope and healing to the forgotten poor!
Will you join us in praying that our time in South Africa will be blessed and that we will be able to minister to the people of South Africa in whatever way God is calling us to?
---
What is Africa's Greatest Need?
Pray for Leadership:
Good leadership is the single factor that can most dramatically and rapidly change a nation's circumstances and create a brighter future. It is encouraging to see some nations in sub-Saharan Africa begin to put in place leaders who are working to bring about much-needed change. Please pray for the government leaders of The Republic of the Congo, also called Congo-Brazzaville or Congo, as they endeavor to improve life for the approximately 4.5 million population. Currently, The Republic of the Congo ranks 142 out of 186 on the Human Development Index.