Prayer has been an integral part of Mercy Ships decades-long history. Join with those around the world who uphold the work of Mercy Ships in prayer.
---
Pray for our Patients: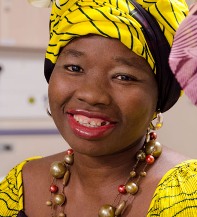 Our Fistula Ladies - This week, women began arriving on the Africa Mercy in Pointe Noire with the hope of receiving life changing surgeries to repair obstetric fistulas. Fistulas of this kind typically occur as a result of prolonged obstructed labor during child birth. While the surgeries can repair the physical damage, much care is taken in offering healing for the women's spirits as well. Soon, the hospital wards will be filled with dancing and singing in celebration of lives transformed. Please pray for the women who are traveling to the ship to receive surgery, that they may arrive safely and experience complete healing.
---
Pray for our Crew: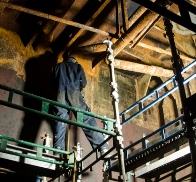 Please pray for some critical positions that are open and needs to be filled. To see what these specific positions are, click HERE!
Please pray for the safety of our crew who work in challenging and dangerous work environments each and every day. Their work is vital to this ship: it deserves all the powerful prayer and support that we can give.
---
What is Africa's Greatest Need?
Pray for Leadership:
Good leadership is the single factor that can most dramatically and rapidly change a nation's circumstances and create a brighter future. It is encouraging to see some nations in sub-Saharan Africa begin to put in place leaders who are working to bring about much-needed change. Please pray for the government leaders of The Republic of the Congo, also called Congo-Brazzaville or Congo, as they endeavor to improve life for the approximately 4.5 million population. Currently, The Republic of the Congo ranks 142 out of 186 on the Human Development Index.