Prayer has been an integral part of Mercy Ships decades-long history. Join with those around the world who uphold the work of Mercy Ships in prayer.
---
Pray for our Patients: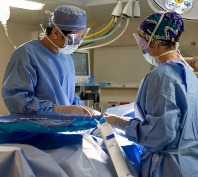 Giving Thanks - Please join us in prayers of praise and thanksgiving because over 2,000 lives were changed through surgeries performed on the Africa Mercy during our first field service in Congo-Brazzaville.
Thank God for the medical crew who gave through their talents to bring hope and healing to the people of Congo.
Pray for the local medical professionals who will continue to care for patients long after the ship has sailed.
---
Pray for our Crew: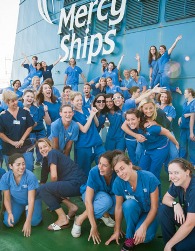 Please pray for some critical positions that are open and needs to be filled. To see what these specific positions are, click HERE!
We are currently looking for a Lead Dentist onboard the Africa Mercy. This volunteer position provides professional guidance and medical support to the Dental Team ensuring quality patient and crew care is administered and must be a licensed dentist with a minimum of two years' experience.
Dental Team Supervisor – The Dental Team Supervisor Manages the daily operations of the dental clinic by providing leadership to the Dental team.
For more info, click HERE.
---
What is Africa's Greatest Need?
Pray for Leadership:
Good leadership is the single factor that can most dramatically and rapidly change a nation's circumstances and create a brighter future. It is encouraging to see some nations in sub-Saharan Africa begin to put in place leaders who are working to bring about much-needed change. Please pray for the government leaders of The Republic of the Congo, also called Congo-Brazzaville or Congo, as they endeavor to improve life for the approximately 4.5 million population. Currently, The Republic of the Congo ranks 142 out of 186 on the Human Development Index.