Prayer has been an integral part of Mercy Ships decades-long history. Join with those around the world who uphold the work of Mercy Ships in prayer.
---
Pray for our Patients: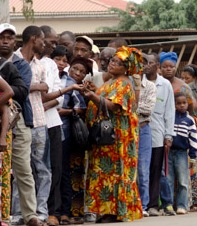 The Screening Team has a few more days in their interior trip in Congo.
They have been working hard over the last week and have identified many patients in Ouesso and Oyo.
All the selected people will come to the Africa Mercy to meet with surgeons for further screenings.
Please pray for the patients to make their way to the ship for the appointments.
Pray for the surgeons to have wisdom in creating treatment plans for each person.
---
Urgent Crew Needs: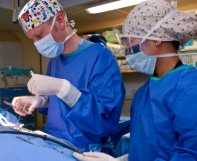 Mercy Ships volunteers are selfless servants who bring hope and healing every day to the poorest of the world's poor. They change lives by delivering the highest quality care to individuals who otherwise would have little access to medical services. But they don't just change the lives of those they serve. They are changed, as well.
Please keep our current crew in your prayers. Also pray that God awaken the hearts of new crew to come volunteer with us and help us bring hope and healing.
For more info or to see what other urgent positions are available, please go to http://volunteer.mercyships.org/opportunities/
---
What is Africa's Greatest Need?
Pray for Leadership:
Good leadership is the single factor that can most dramatically and rapidly change a nation's circumstances and create a brighter future. It is encouraging to see some nations in sub-Saharan Africa begin to put in place leaders who are working to bring about much-needed change. Please pray for the government leaders of The Republic of the Congo, also called Congo-Brazzaville or Congo, as they endeavor to improve life for the approximately 4.5 million population. Currently, The Republic of the Congo ranks 142 out of 186 on the Human Development Index.